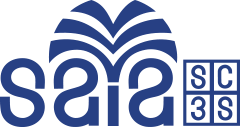 Slovak universities had cooperation with a lot of different institution and universities abroad.
You can also find and request for special scholarship & grants with SAIA, n. o. 
SAIA, n. o. is administering programmes that support individual study,
teaching and research mobility from Slovakia abroad and from foreign countries to Slovakia,
as well as project cooperation of Slovak and foreign educational institutions.
SAIA, n.o. – Slovak Academic Information Agency – is a non-profit organization that administers various scholarship programmes for international students, researchers and others who would like to come for a study or research stay in Slovakia. We have been working with international applicants for over 30 years under the programmes: National Scholarship Programme (www.scholarships.sk), Academic Mobilities (https://www.saia.sk/en/main/about-us-main/saia-programmes/academic-mobility), CEEPUS (https://ceepus.saia.sk/en/), Aktion Austria-Slovakia (https://www.aktion.saia.sk/de/) or EURAXESS (www.euraxess.sk). At our webpage www.saia.sk/en, you can find plenty of useful information about scholarships, grants, or studying and living in our beautiful country.
Find out more info about special scholarship & grants: 
Social networks:
FB: https://www.facebook.com/saia.mobility
IG: https://www.instagram.com/saia_studium_v_zahranici/?hl=sk
Linkedin: https://www.linkedin.com/company/saia-n--o--slovak-academic-and-information-agency-
Twitter: https://twitter.com/SAIA_n_o
EURAXESS:
FB EURAXESS: https://www.facebook.com/euraxess.sk
IG EURAXESS: https://www.instagram.com/euraxess_slovakia/