Local Board:
Description of the Section:
In our section we want everybody to feel the spirit! That is why we organize the Introduction week and the Slovak evening where we introduce some traditional food and drinks as well as most famous places to visit in and around the city, with the basic Slovak language course. Not only do we want our Erasmus students to get to know our culture, but we want to get to know you also! We organize national evenings where every nationality prepares food, drinks, music, presentations, games or information about their country. We take our students out, because we understand it is not easy to come to a new environment. We are always here for them.It doesnt matter if it is the Christmas time, when we also have a Christmas party, or summer time with picnics everywhere.
History of the Section:
We joined the ESN network on National Platform Nitra 2011, but our unwritten history began much earlier. Our founding was influenced by the increasing number of Erasmus students and Erasmus experience of Ivana Bajerova and Julian Mihalik. We felt a need to establish an organized group of people to help Erasmus students feel more comfortable during their Erasmus stay. Since we became a part of the ESN network, we have organised many interesting events for our foreign students and made friends among them. We are more than happy to be a part of this amazing organisation!
Name of the University: 
The University of Prešov in  Prešov
Description of the University:
Prešov has a long-established tradition of education and academic excellence.The University of Prešov has been a stabile constituent of the Slovak higher education space for a longer period of time. Some of its faculties have been here for more than a half of a century, other for several decades and in case of the younger ones – just several years. A wide time horizon of its presence at the Slovak intellectual scene has been a proof of a deep necessity to take care of education and the intellectual cultivation of young people generations who present not only the strength of traditions and beliefs of our ancestors but also a hope facing the future. From its very beginnings, the University of Prešov has provided the highest standards of academic education to both Slovak and foreign students across a wide range of studies in the fields of humanities, natural, theological, and managerial sciences, health and sports.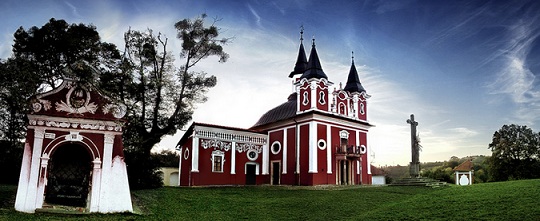 Something about the City:
Prešov is the city to visit. The third biggest city in Slovakia is located in its eastern part, close to Poland, Hungary and Ukraine. For the very first time Prešov was mentioned in 1247, so since that times it turned to be a rich cultural centre, in fact it is famous for being the creator of many popular Slovak bands, such as Komajota, IMT Smile, or singers such as jazz singer Peter Lipa, or Katarina Kočšová, winner of Slovak Superstar. This charming city will make you fall in love with its atmosphere, as will the local beer Šariš, the brewery of which is located only 10 minutes from the city itself. If you like to hang outdoors, the city is surrounded by beautiful mountains and rich nature, opportunities for bike trips, easy hiking or more demanding one, depending on your preferences. Everybody finds something for themselves. This charming city will make you fall in love with its atmosphere. If not during the day, the night air has the right flavour also.
Contact: