Are you the kind of person who likes busy crowded places but enjoys silence and peace from time to time? If yes, Trnava is the right place for you! Located just half an hour train ride from Bratislava, you're always close to the biggest events if you're in the mood. Trnava, with its 65 000 inhabitants is one of the biggest cities in Slovakia - yes we know - it's tiny.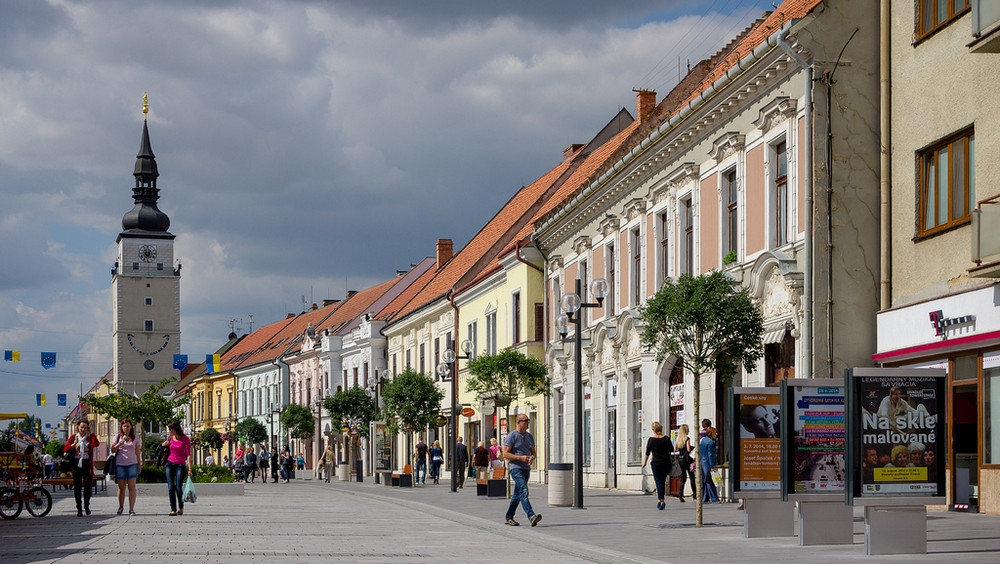 The fact that it's the oldest free city in Slovakia only proves that its historical part can take you back in time just by walking down the streets and looking around you. When the weather is nice and you're already tired of walking, you can sit on one of many terraces and relax with amazing view. Trnava also offers you a unique chance to feel like visiting Italy right here in central Europe. People refer to it as Slovak Rome - we may not have a pope here, but with the number of churches we're pretty close.
Trnava is home of one section - ESN Trnava, which cooperates with 2 of the universities in Trnava - University of SS. Cyril and Methodius and University of Trnava. Three universities in Trnava altogether make up for 20 000 students every year. Therefore you can look forward to ideal student environment and fantastic social life. When coming to Trnava, get ready to engage in many activities organised by our amazing little section. One of our most attended events is Slovak Evening, where we present our country and give Erasmus students a chance to try our traditional food, sweets and other specialties. Other popular events include Language Exchange, Dog Walking, trips to Slovak mountains, castles and caves.
If you have any questions, don't hesitate to contact us either directly on our Facebook page or through contact form on our website.