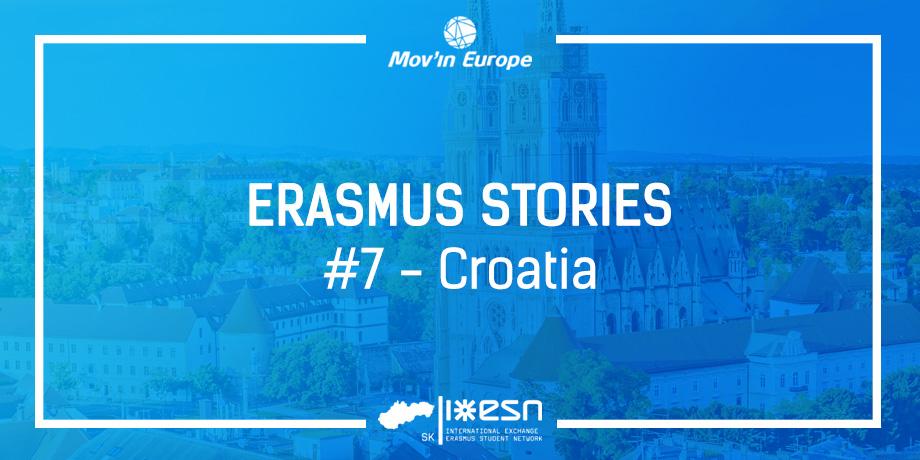 Erasmus Stories - Croatia
Erasmus in Croatia
One of my study stays abroad via Erasmus+ program was a stay in Zagreb, Croatia. I spent a summer semester at the University of Zagreb at the Faculty of Political Science where I was focused on topics such as violence and media or pop-culture and politics. Studying at the faculty was very interesting. We had really good lecturers and the lectures were not only for Erasmus students but also for the local ones. Thus, we could debate about what is going on in Croatia and I could meet some local people and get to know their opinions. Of course, the Erasmus community was also great. I spent most of my time with my Erasmus friends whom I met thanks to the Welcome Week organized by the local ESN section. It's a great thing to go on Erasmus during summer semester because you can explore more places in the city and country you live in and in the neighbouring countries as well. What I really liked about Zagreb was that I was never bored. I was attending lots of cultural events such as concerts in local venues or galleries, museums and, of course, Erasmus parties that were held on regular basis in the club called Klub. There were also lots of art cinemas where we used to go and we even attended a music festival that is held on an island surrounded by a lake where we used to go swimming. Almost everyone had a bike because the cycling culture is quite developed there and this way you are not sweating in a full tram (just like in Slovakia). Amazing thing about Erasmus are the people you meet there. Most of them have the motivation to travel, so you don't have to worry about not travelling. I visited Plitvice lakes, Istria, a small coast town Senj, Dubrovnik or island Krk. Croatia has truly beautiful nature. Not only the sea but also the mountains and if you like hiking, you don't need to go far from Zagreb, there is a Medvednica mountain. From the neighbouring countries, I visited Bosna and Herzegovina and Slovenia (both amazing countries). Going on Erasmus was the best thing I could have done during my studies. I met so many cool people, learnt a lot and gained new experience.
Article by Monika Gašparová
Submitted by
Timotej Hossa
on 12/04/2018 - 19:08.